Overview
Kinder Kastle's increasingly independent two-year-old children are guided to enhance their language and socialization skills. This is achieved by incorporating children's literature, music & movement activities, and arts & crafts. Our trained teachers are attentive to meeting the needs of your naturally curious and active two-year-old. Our goal is to give your child everything they need to grow into a happy, healthy and successful individual. Our two-year-old program is designed to prepare your child with the skills necessary to enter our highly educational preschool program. We provide continuous opportunities for your child to grow physically, mentally, and emotionally in a developmentally appropriate and friendly environment.
Environment
Our twos program provides an environment which is filled with numerous opportunities for a child to learn through exploration. Areas of play are designed to encourage the children to use a variety of materials and learning equipment to initiate thinking and learning.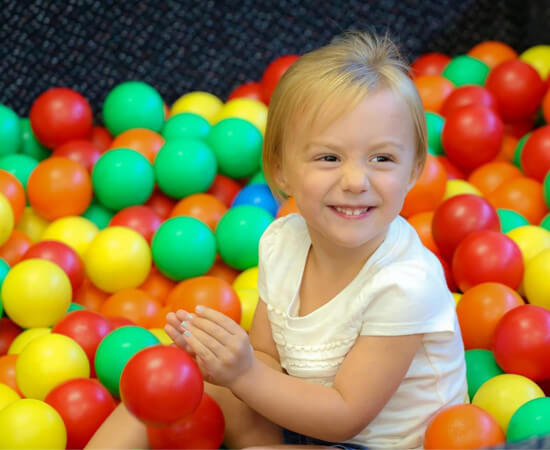 Cognitive Skills
Two-year-olds are becoming aware of how meaningful learning is and how useful the information they retain is used. They begin to develop problem solving skills and being independent. Our teachers use various activities to keep their minds stimulated. Our unique indoor play area, Kindertown, gives each child the opportunity to play creatively.
Language Development
At the age of two, a child's language development is rapidly growing. They will evolve from two or three word phrases to full four or five word sentences. Our teachers use various tactics to encourage each child to communicate properly such as answering and responding when they are spoken to. At circle time each child is given the chance to recite the alphabet, numbers, shapes, colors, days of the week and months of the year.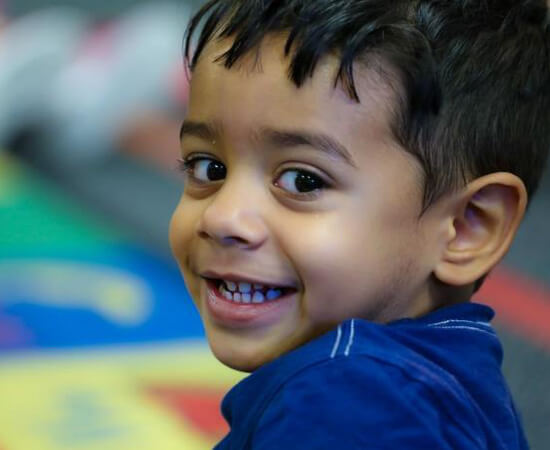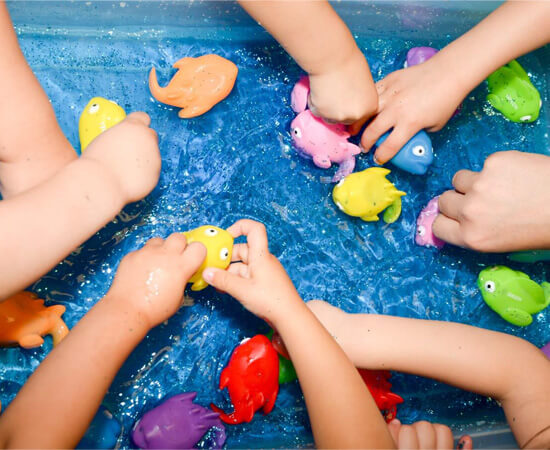 Social & Emotional Skills
Two year olds are truly beginning to acknowledge their own individual personality. Our teachers help each child cope with their emotions in an appropriate manner. Each classroom is made up of learning centers to help improve these skills by playing with others imaginatively and dramatically. Our teachers also encourage sharing, taking turns and positive communication between each other.
Fine/Gross Motor Skills
Two year olds develop their muscle growth with various motor skills. A two year old begins to properly feed them self, walk up and down stairs, jump up and down, and balance on one foot. Our teachers help strengthen motor skills by incorporating physical activities with daily tasks. Among the fine motor skills that are implemented, the children are working from left to right to set the foundation for reading and writing in the proper direction. Our teachers also promote the proper way to hold crayons, pencils, glue sticks and markers, and incorporate hand gesture sequences into songs as well.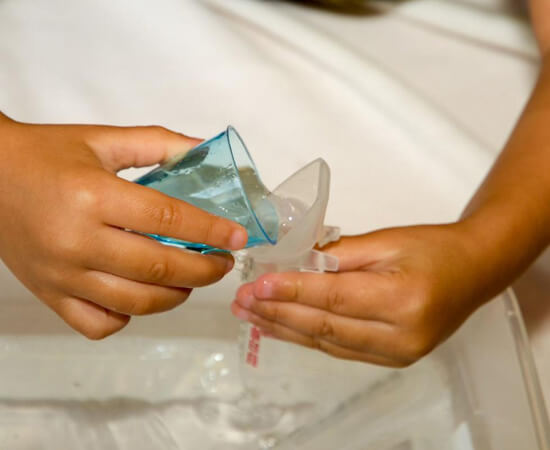 A Day in Our Kingdom: Twos Room
Welcome
"Let's get ready for a fun day!"
Tabletop Activities
"We will build with blocks."
Morning Snack
"We will listen to music as we have our snacks and milk."
Diaper Changing
"Let's get our diapers changed or potty training."
Art
"Time to get creative"
Storytime & Movement
"Let's read our favorite book and act it out!"
Lunch
"We love to eat on our own."
Quite Time
"We will rest and become rejuvenated for a busy afternoon."
Wake Up
"Time to wake up!"
My favorite part of Kinder Kastle is that every staff member knows my child's name. Kinder Kastle is truly a community, where the teachers and staff work together to provide a nurturing environment for all the children.
Jennifer M.
Twos parent
The teachers and staff are always so attentive to my child's needs!
Rachel B.
Toddler parent
My favorite part of Kinder Kastle is the people: the staff, the owners, the parents! I love the environment they've created--so warm and welcoming!
Margaret W.
Infant parent
The teachers and staff are kind and friendly. Each student is greeted by teachers and staff upon entering and exiting. This builds the children's confidence and acknowledges the kids' importance.
Jeanette J.
Kindergarten parent
The teachers and staff at Kinder Kastle are kind and provide so many learning opportunities for children.
Barbara G.
Pre-k parent
The school is safe and secure and most importantly, my daughter loves it!"
Meghan P.
Preschool Parent
The teachers and staff are always so attentive to my child's needs!
Rachel B.
Toddler parent
Learn more about our programs