Technology
Link up with KinderLink
Kinder Kastle's state-of-the-art technology and communication system is the best around. While your children are in our care, we offer a multi-device, secure application that makes you feel like you are in the Kastle, too! With the press of a button, KinderLink puts parents at ease knowing where their children are and how they are doing. Our application was developed and designed by Kinder Kastle to ensure the daily needs are met for children, parents and staff.
Because children are our #1 priority, our KinderLink software allows for a more efficient way to run operations and keep parents in the loop 24/7.
100% Parent Access.
This allows parents to log in whenever from wherever, which means that parents are always the first to know! Check out how parents are informed of their child's progress throughout the day below.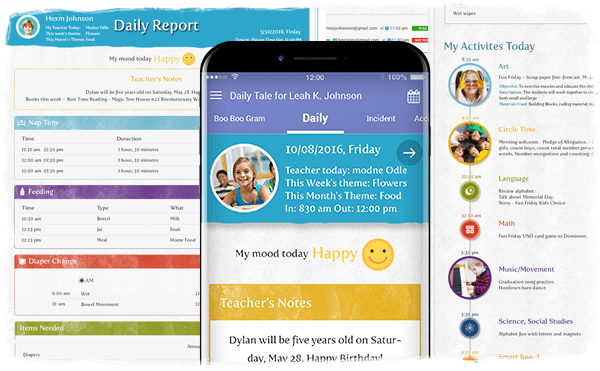 Daily Reports
Each day, teachers fill out a Daily Tale that is specific to each child. These reports detail lessons completed throughout the day, meals eaten, diapers changed and any other updates and important reminders that take place throughout your child's learning experience.
Live Updates
Our software allows parents to see* a live update of what activity their child is doing, whether it be eating lunch, having fun on the playground or painting a masterpiece with their friends. Our teachers try their best to capture these special moments in pictures or videos throughout the day and send them during down time, so that parents can feel more secure knowing their child is having a great time.
*We do not provide access to a live video stream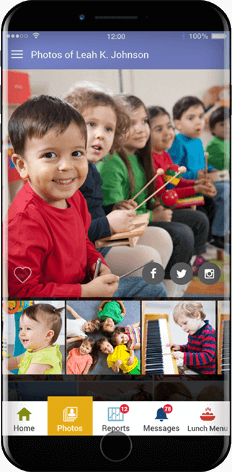 Fun Photos & Videos
Interaction throughout the day is important, and KinderLink makes that possible through the use of photos and videos. Parents receive pictures and videos throughout the day of their children collaborating in the classroom, playing outside or in Kindertown, or during focused enrichment activities.
Communication
With KinderLink, communication is made simple. Equipped with a built-in messenger, parents, administration and teachers can keep in touch and stay on top of each child's needs and address any concerns in a timely manner.
Accident/Observation reports, friendly reminders and school-related notices, are all accessible at the ease of your fingertips and can be viewed at any time.
Lunch Menu
Access to an up-to-date menu that includes ALL ingredients used to make our delicious, balanced meals is available 24/7. This tool allows parents of children with allergies or food restrictions to ensure their child is safe.
Make a Payment
With the click of a button, parents are able to make payments through their app directly to the school. Go paperless and say goodbye to writing checks and carrying cash!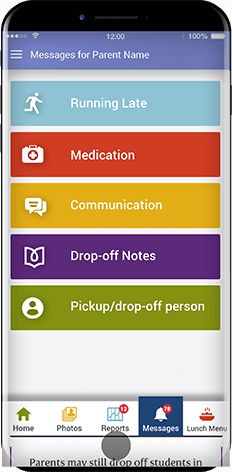 All Forms Gone Digital
Have some questions about pick up or drop off policies? Want to review the holiday calendar? All of your questions could be answered right away by accessing any of our informational documents.